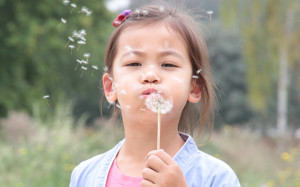 Sabato 19 marzo dalle ore 10.30 alle 12.00 la sede di Via Bonghi ospita una straordinaria iniziativa: The Garden Project.
The Garden Project invita i bambini a esplorare i concetti di sostenibilità, a educarli alle sane abitudini alimentari, a capire come curare e rispettare la natura.
The Garden project intreccia arte, scienza e natura,  l'esplorazione del suono, la scrittura e il calcolo veloce, facendo vivere al vostro bambino un'esperienza di apprendimento olistico.
L'ingresso è gratuito.
Il laboratorio è in inglese.
È necessario mandare una mail di registrazione all'indirizzo info@lagiocomotiva.it.
Posti disponibili: massimo 12 coppie genitore + bambino
Ideale per: bambini dai 2 ai 6 anni
Ulteriori dettagli sul progetto all'indirizzo www.hooplaeducation.com